In a developing country like India, the demand for blue collar workers never goes down. There is always a building to be looked after, a warehouse to be managed, and a need for cooking assistance to prepare those lip-smacking delicacies. Though pandemic and subsequent lockdown measures had impacted the job opportunity and work, the present scene presents an encouraging picture.
Get over COVID 19 blues, blue collar jobs are on the rise in India!
According to an article, highlighting the survey findings of the OLX People survey, published in The Hindu Business Line, "90 percent of companies in Bengaluru confirmed their intent to increase the hiring of blue-collar and entry-level workers in the third quarter of 2020. In Mumbai, 86 percent of companies would go for hiring. Delhi featured third with 76 per cent of the companies.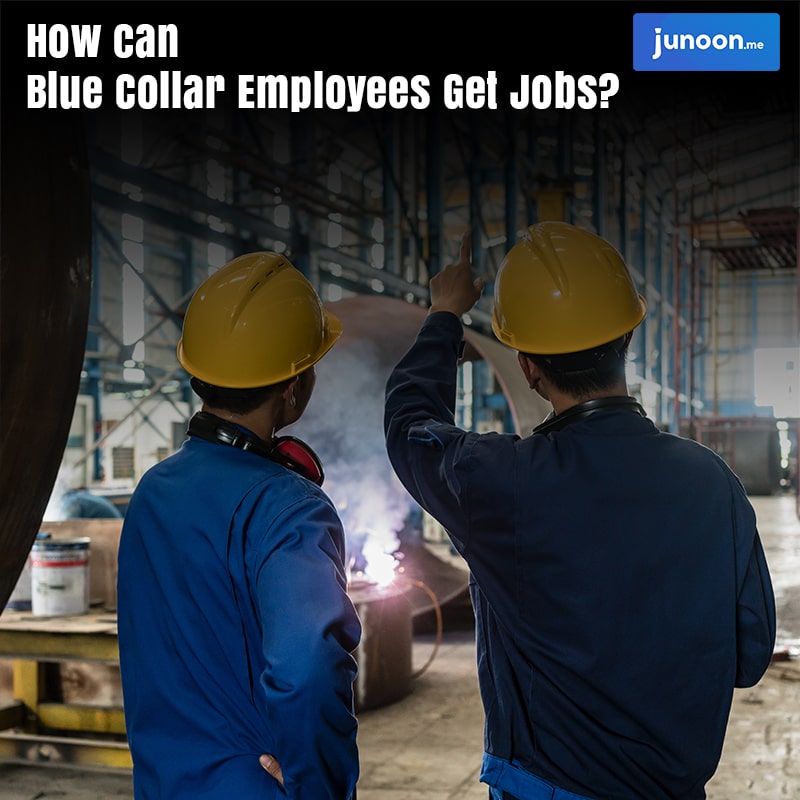 The companies mentioned that they expect a surge in hiring of blue-collar workers in the quarter ending September."
People are going online to find their respective employment options. With tech solutions at disposal to find a job, Blue collar employees are finding employment without having to be dependent upon the middlemen.
As highlighted in the survey, metropolitan cities are leading in providing employment options for the workers, the question is, how can blue collar workers ensure employment?
How to ensure employment for blue collar workers in India?
Finding the right job is all about preparedness and being proactive about getting in touch with the right people. While preparedness is you being proficient in your line of work, with online platforms, you will not have to run around the city to find the right people.
Vocational training
With the demand for skilled professionals on the rise, there is sure to be huge competition. Your chances of landing a job depend upon your skills and ability to handle day to day functioning with ease. All of it can be learned with the training for blue collar workers which is offered in vocational training. From Security Guard, Auto Mechanic, Carpenter, Cleaning, Delivery, Electrician, Nanny, Gardner to Mason and Cooking Assistant, you can get trained with all the necessary skills to ensure that the employers see your worth as a professional.
Going online
A smartphone with a running data plan can really maximize your chances of finding the right job. You can check out the job posting online, apply for it and if the employer finds your skills appropriate for the job at hand, they can directly contact you with your contact details. By going online, you can even save time on price negotiations as you get to earn the standard prices. If you opt for a vocational training program, the respective organization even offers placements with their associations.
In the end, it all depends upon your enthusiasm to equip yourself with the right skills and getting trained with the right vocational training course to go forward.
Blue collar employees- India vs other countries
It has been largely noted that blue collar workers in other countries, especially in developed nations, get to enjoy better employment options and better life when compared to blue collar workers in India. However, the best thing about India is that there are plenty of jobs and the demand is only going to rise. Blue collar workers form an essential cog for every other sector and their contributions towards nation building can never be neglected.
Get the right assistance with Junoon
If you are looking to apply for vocational courses, Junoon is the platform for you. The company aims to revolutionize the blue collar jobs segment in India with its exclusive vocational training courses which are designed keeping in mind the exact requirements of the respective job role. From course material to candidate skill assessment and placement services, Junoon offers everything under one roof. So, go ahead and get trained to find the best job for you.