Today's job market is highly skill-oriented. Skill in this market is just not related to professional skill only but also includes various other soft skills as well. If profession-related skill and soft skills can be developed together, any blue collar professional can find a prosperous career ahead. In the job market, carpenters are highly demanded. In fact, the supply of skilled carpenters most of the time cannot meet the demand of the market. Carpenters with even years of knowledge and impeccable professional ability cannot meet the market demand if they lack the soft skills. However, with the right kind of carpentry training, they can find the coveted jobs in the corporate sector. Showing your strength in soft skills, you will be able to impress the employers.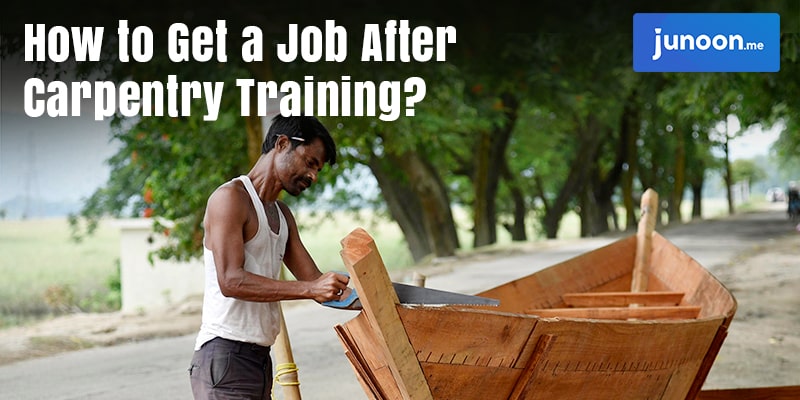 What is the necessity of carpentry courses?
Corporate world is longing for skilled manpower. When you are applying for a carpentry job in any corporate sector, employers will go through your soft skills as well. That means, apart from your grasp on carpentry, they would like to examine how efficient you are in adjusting to the corporate environment and how would you perform with more responsibility. Here lies the importance of online carpentry courses. These courses are designed to enhance your soft and core skills, especially the organizational and management skills that make you a complete professional.
What changes will you notice in carpentry company jobs?
The corporate world is a completely different place where different kinds of skills are required to survive and excel. There is a huge demand for carpenters in the furniture manufacturing and servicing industry. Buyers now show more interest in buying branded products from top furniture brands. Dozens of domestic and multinational brands have established their manufacturing units across the country. Naturally, carpenters are required in this sector. If you have already experienced in this profession, you must learn carpentry from proper sources that provide need-based training to adjust to the corporate environment. Remember that in the corporate world the working process is slightly different from what you have done so far as an individual professional. Different kinds of technologically advanced tools are helping carpenters work fast and accurately. You have to be habituated with this tool.
How to apply for a carpentry job?
There are lots of online and offline sources from where you can get updates of situations vacant in different positions in different companies for carpenters. However, if you are pursuing an online course from a reputed online training centre dedicated to the training and development of blue collar workers in India, you would get all kinds of support from them for finding a suitable job. Other ways of finding or applying for a carpentry job includes the following –
Go through the newspaper columns – Every national and regional newspaper publish the latest situation vacant in a separate column twice or thrice a week. Go through these columns in different newspapers regularly.
Search online – You can go for a blind search online from Google or any other popular search engine to find the latest demand in your field.
Register with job search websites – Lots of reputed job search portals are regularly giving updates. Register on these sites and apply directly from these sites.
Find the company websites – You can find the websites of the companies that regularly recruit carpenters and go for push application. Sometimes, these companies publish their requirements on their sites also.
Keep updates from your fraternity – This is another authentic way of getting news of vacancies in different companies. You should build up your community to get all the latest updates.
If you are skilled enough and if you are equipped with organization skills, communication skills, teamwork skills, time management skills, and other soft skills along with your professional carpentry skills, employers will welcome you wholeheartedly. Once you get an entry, you will be able to develop yourself further and get more opportunities.
What about online carpentry courses?
Develop your skills with the help of the best online courses. You can access Junoon for the same. They offer the best courses and assist you in finding the best jobs as per your skill and experience. Remember, there is no scarcity of carpentry jobs in India. All you need is the right knowledge about the current requirements of the industries and exposure to the corporate environment.