A lot has changed with the unpredictable situation of extended lockdown. But not all the outcomes were bad ones. In fact, such dire situations have time and again pushed humanity to course correct to a smarter solution, and one such driving force of the new age solution is delivery service. And who else keeps the logistics system moving than the delivery guys.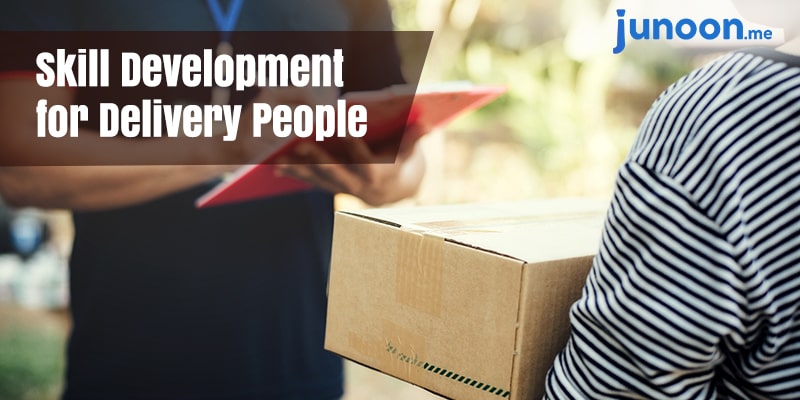 What led to the boom in demand for delivery guys
In recent months we have all witnessed the entire outdoor culture getting limited to a work-from-home environment. What started as a practice of social distancing has actually turned into the new normal of staying indoors. But the demand for goods and services still remains at large.
On the contrary, the e-commerce industry has registered heavy turnovers and people are largely relying on pickup services. So, if you're looking for a job opportunity that can constantly support your income, then look no further.
Where can you find these opportunities
The demand for delivery services and logistics has existed long before the current scenario. It started with courier and product delivery services, but it was only in the recent tech-driven years when startups soon realized the potential of becoming delivery partners of daily requirements. What started with Amazon and Zomato soon turned into Flipkart, Swiggy, Myntra, Dunzo and delivery services of all shapes and sizes.
Whether it's a midnight hunger, craving for fashion, or just some regular household shopping, it's the delivery people who help these huge companies stay large on their promises. And as we have all observed in the past few months, the requirement for delivery personnel will stay on an uptrend. The question is, are you jacked with the right skillset to enter this industry and be the capeless heroes for the masses?
How skill development can enhance your chances!
Driving a bike or car for daily commute is fine, but taking it up as a job opportunity is a different ball game. It demands more than just 'licence to drive'. As a delivery driver you will be put to time-bound tasks where communication and punctuality are the keys to being good at what you do.
The item to be delivered could be anything between a hot pick up from a restaurant to a humongous appliance from an electronic store or a fragile item from interstate warehouses. As you look closer, you will find a lot of operational tasks taking place, where you will play a crucial part of the entire machinery. Without you, no product or promise gets delivered.
As a skilled delivery driver, you will get savvy with how the operation takes place within the organization, how to maintain the timely roster, learn from the most common mistakes of the trade, get the paperwork in order and how to get the product or service delivered to the doorsteps of the customer.
Like we said, it's not your usual driving a car or cutting through on a bike! Hence, it is essential that you enrol to such proactive preparations and actually prove to be an asset to the hiring company. A well-trained person definitely saves big on training cost and time expenses, plus it gets easier to jump up the ladder to a more senior profile with a collective experience.
How to apply for delivery jobs
The list of companies requiring delivery personnel is quite limitless. You just need to know what skills you have that will best serve the purpose. Once you're sure of it, you can visit the 'Careers' profile of these companies or simply connect with the local supervisors that look after the operational management for companies that rely heavily on logistics.
Conclusion
If you keep your skills to the point and really look into the job opportunities, you can always find a great opportunity in this industry awaiting to be picked.