If you don't travel through metro or own a vehicle, either of which is quite true for most part of India, then you have been using a service that is quintessential to the nervous system of the nation and yet remains largely unnoticed. Yes, we are talking about the highly under-rated community of drivers.
But the past decade has been nothing short of a booming opportunity for drivers in India. The rise of third-party apps like Ola & Uber has led to a significant rise in the need of commercial drivers. They have been driving the urban forces from their homes to the farthest corners of the city and often outstations. And this is just the beginning.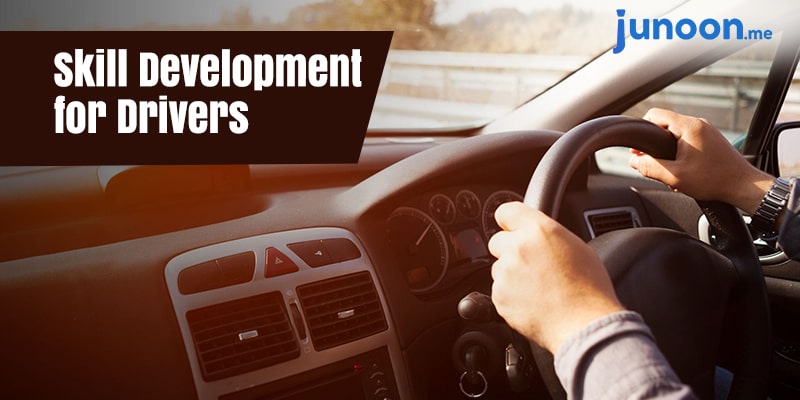 Driving as a business
Yes, yes and a big YES, driving is one of the most promising self-employment opportunities that has emerged in recent years and you could literally talk to the cab drivers and they will be live testimony of how well they are able to earn.
If you work and save for long enough then you can shift to buying your own pre-owned car, which is quite the norm in the business. On top of it, getting savvy with know-hows of the driving business also opens up other gates in commercial driving.
Speaking of which, let's discuss how learning the driving skills can help you with something as basic as earning a living to growing into your own boss.
Cab driving
Driving a cab is the most common and urban example here. If you've ever been picked and dropped by a cab to the busier sides of the city, then you know how the surcharges increase and add to the pocket of the driver. Airport cabs is another great stream of earning big bucks, as the surcharges are skyrocketed throughout the day.
But commercial driving is not the same as driving your everyday car. It demands training to work proficiently with the app, driving permit, understanding the code of conduct and customer service. Or it won't be long before you're scratching your head after attending to over 10 – 20 rides in a day.
Outstation driving
While driving within city limits is a great venture for everyday earning, it's a different ball game when it comes to outstation driving. The trip can last for days, loads of adventures on the road, tasting the corners of India and making huge profits at the end of it. And like we mentioned in the beginning of this blog that you also grow this into an extensive business of being a travel company for outstation tours.
Being trained in terms of business literacy and also the driving skills it takes to cross through the chills of himachal to the sands of Rajasthan, can help you master through all the terrains that you might face on the roads.
Domestic driving
If you're a trustable resource as a driver, a reliable character and are a pleasant companion then these soft skills can land you very promising jobs. From being a chauffeur for a healthy family to driving cars for hotels, banks, hospitals and other official purposes. The position is handsomely paid and assures a job with great security and benefits.
Goods transportation
When you're riding behind a steering the opportunities expand with whom or shall we say what you're transporting. As a skilled driver you can be the most demanded resource to transport goods for courier companies and local businesses. But driving a pickup truck is certainly a job of greater responsibility and command over the ride. So you need to be well practiced with the right skillset in order to grab this opportunity.
Large heavy vehicle
While driving a car can be a very opportunistic role, the horizon further grows when you enter the heavy segment of driving, i.e. buses and trucks. From delivering a mass load of public to shifting an entire factory on the trailer, you literally have the power to move the nation. And as the name suggests, the role is quite heavy-duty and hence the driver must be just as capable of taking up the challenge.
In order to drive these life-sized heavy vehicles, you need a different kind of licence and permit to work locally or an All India Permit to transport the goods to just any extent. Get known to thee qualities by work real good on your skills.