Gardeners remain responsible for designing, developing, and maintaining different types of gardens, parks, and green spaces. Gardening is an intricate job where a gardener needs to be knowledgeable about the nature of different trees, plants, shrubs, and herbs. Gardeners also find jobs in nurseries where young plants and trees are grown for sale or planting in gardens and parks. Just the basic skills of gardening are not enough to enhance the chance of getting jobs in this sector. With the right gardening training, you can enhance their knowledge, ability, and aptness. These days employers are looking for professional gardeners who would be able to take responsibilities and show the ability to manage challenging situations.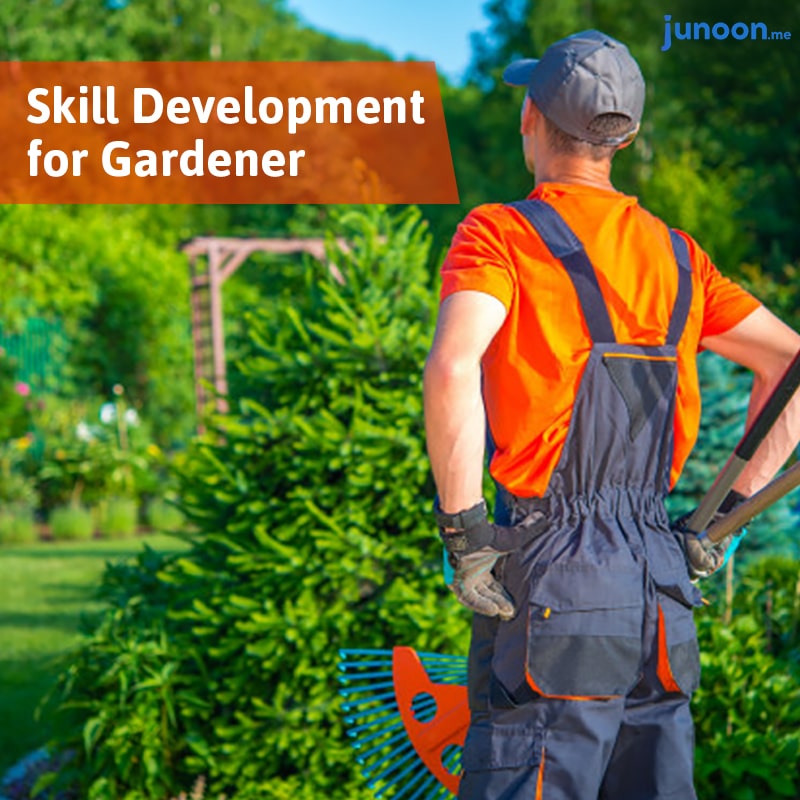 What is skill development for gardeners?
Basic hard skills of gardening help to rear plants and trees efficiently. The basic skills in this realm include the following:
Pruning trees, shrubs, and hedges
Mowing grass and lawns
Cutting grass and lawns
Watering the plants and trees
Managing the irrigation system
Buying and planting saplings
With the basic knowledge of gardening, a gardener can manage the basic responsibilities but it's not sufficient to be a professional in this field. There are several soft and core skills equally important to be an apt gardener in the modern world. In the gardening classes all these evolving but essential skills are taught elaborately to enhance the employability of today's gardeners.
Why is gardening training important?
Soft and core skills are as important as the basic skills of gardening. Today's employers look for professional gardeners who can take the overall responsibility of a garden or who can at least manage a team of junior gardeners. This is where online training programmes on various aspects of the fieldwork effectively. Let's see what these soft and core skills in gardening as a profession are:
This is what can change the career of a gardener overnight. Intensive knowledge of plants, their characteristics, environmental effects on plants, how to keep the plants alive in adverse weather conditions, and how to maintain a garden efficiently, cultivation techniques, agronomy, etc. are some areas where gardeners need to be knowledgeable enough.
Knowledge of using machines
Today's gardeners work with variety of machines, some of which even run automatically. Knowledge of this different equipment is a must for professional gardeners who want to excel in this field. Online training for gardeners includes this part of their responsibility too. At the same time, developing core knowledge on how the equipment works, a professional gardener will become adaptive to new technologies that will come in the future.
This is an essential skill for the evolving gardeners serious about this job. They should consider a garden or park as an organization where several resources are used, inventories are to be maintained, trees and plants are to be reared scientifically, visitors are to be handled professionally, and expenses are to be controlled. Training courses in this field including how to develop an organizational skill, so that a professional mentality grows in a gardener.
Like in every sector, here also, communication skill plays a vital role in gardening. There are several aspects of communication that need good knowledge. Communication with the employer, team members, visitors, and legal authorities take different form and procedure. The gardening classes help to develop effective communication skills.
Besides, there are other soft and core skills as well as team management skills, focus on details, water management, etc., that also get equal attention in these online courses.
How does a gardening course online help you to get a job?
Online training is highly flexible and well-designed. The course curriculum is made appropriate for the current requirements in this sector. Junoon offers different certified courses, which transforms a person into a professional and also find appropriate jobs. They help in every possible way to groom you and make you acceptable in every means and enhance the chance of getting a job.