Painters have a huge demand in the job market. Right from the real estate sector to automobile, the jobs of a painter are indispensable. A good paint job and a poor paint job makes a huge difference in the outlook of a product like a car, a refrigerator, and a house. Hiring a painter is a must for many sectors but getting a professional painter is a challenge for employers. It's where painting training becomes useful for painters. Right training and knowledge make a painter a highly demanding professional.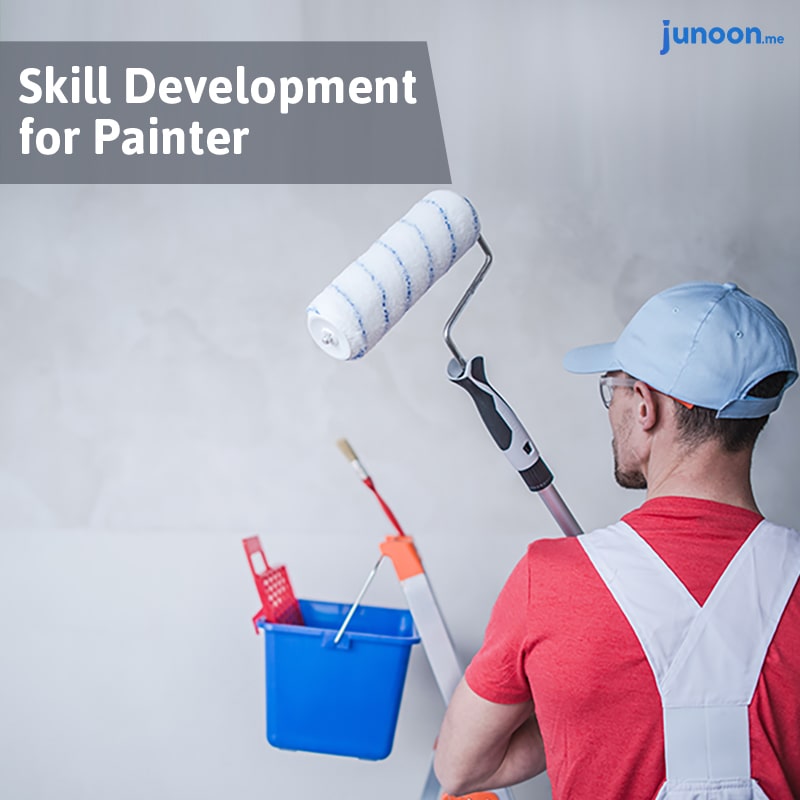 What is skill development for painter?
In the current corporate scenario, blue-collar workers also need to show the highest level of professionalism in their jobs for which they must have soft skills along with basic skills to become successful professionals. Without basic skills, no painter can become a capable painter. Following are some basic skills that every painter should possess:
Aesthetic sense
Physical strength
Attention to detail
Knowledge of paints
Collaboration
Knowledge of paint works
Mixing paints
Planning projects
Hiring assistants
Purchasing supplies
These skills can make you a good or expert painter. That is what the painters learn in the painting courses. These courses are designed to meet the current needs of the market without which it's really tough to enhance the credibility or grasp the opportunities of the corporate sector. But there are some other soft skills that employers want to see in a painter. To enhance the chance of getting a job in the established sector, developing some essential soft and core skills along with these basic skills are mandatory.
What extra skills are developed in painting classes online?
The target of a well-designed painting course online remains in developing various essential soft skills that can turn a general painter into a master painter who is capable of accepting any challenge. Let's see what those soft skills are that today's employers look at the painters:
Prioritizing – Jobs are streamlined according to priority. Some jobs need immediate attention while some others can be accomplished later.
Problem-solving – Problems are part and parcel of any project. A painter must understand the core issues and take appropriate steps to solve the issue. In painting skill development classes painters are taught how to become very strong in this domain.
Decision-making – It's necessary for personnel, no matter in which position they work, to take decisions on their own, at least for the jobs within their purview. Decision-making ability is something that differentiates a professional painter from the rest. On several occasions, this ability becomes useful like recruiting team members and helpers, buying supplies, advising clients, etc.
Working independently – This is an important soft skill that complements several other soft skills like problem-solving skills and decision-making skills. Knowledge of the job is now sufficient, the ability to think and work independently helps the employer to manage a project more efficiently.
The target of designing painting classes online is to develop the best soft skills in the experienced painters having a keen interest in excelling in this profession.
How online painting training can help you get a job?
Online painting classes are intended to meet the present demand of the organized sector and skill development for painter. Online classes for painters and other blue-collar workers include all necessary lessons that help to develop a comprehensive knowledge of various aspects of skills. You can do these classes from home. Junoon is a dependable source of pursuing online classes for painting. They also help in finding a suitable job providing the right sources to professional painters.