Skill development for security guard can do wonders for your career. It is one course which helps you understand all the necessary expectations and qualities of the profession. In present times, the job of a security guard is more than just being physically fit. How you interact with people or how prepared you are to deal with any medical emergency are some of the important things to be aware of.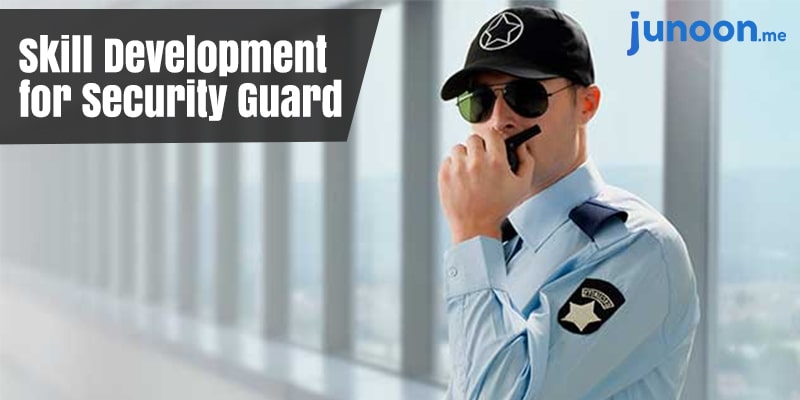 Today, with the more number of high-rises, be it residential apartment or offices coming up, security guards are in much demand. While many are well equipped with all the necessary attributes, security guard training helps you understand the job responsibility properly.
All you need to know about skill development for security guard
With security guard classes, you can learn the job responsibilities at a very basic level. It builds a strong foundation by providing information on SOP's, Tools & Technologies, Do's & Don'ts, and Checklist & Best practices. Once you get hold of this information, you can go on to execute your responsibilities without fail. Nobody expects a security guard to be confusing with their instructions or management. This is where skill development plays an important role.
Once the professionals are trained, it is all about following the set rules with discipline and dedication.
Security guard training helps an individual to:
Stand apart from the rest
It goes without saying that a trained professional is well equipped to handle work pressure with ease. Especially, for a profession, where you are on your toes for almost every second, security guard job training helps you to deliver timely solutions and face any challenge without any difficulty.
Handle responsibilities with perfection
For an outsider, a security guard's job might not appear to be too demanding, but when we deep dive into the job role, there are lot of challenges that must be tackled with minimal time. This is where a skilled professional security guard stand to gain from this course.
Something as simple as having a first aid kid by your side can help you put people involved at ease. All you must do in such a situation is follow a calm approach to deal with the untoward situation with professional preparedness.
Be at your professional best
Let us say that the security guards are the face of any building. Everyone expects a security guard to interact politely with visitors or even delivery executives. This program helps you to understand the formalities and necessary behavior you should follow.
This program is customized and tailor-made for security guards to excel in their respective fields. You, as a participant are made aware of the tools & technologies that aid in their betterment. From the importance of a flashlight, pepper spray to the sophisticated self-protect app, once you are well versed and properly trained you are going to make an impact and be recognized for your efforts.
Enjoy a peaceful time at your job
The job responsibility of a security guard boils down to their calm mind. Sometimes you are dealing with rowdy visitors and then you are supposed to guide a delivery executive to a location he is not sure of. All the challenges associated with the job are almost made negligible with security guard job training.
How security guard course online helps you to get top job?
You are straight away considered an esteemed professional, who is well versed and does not need a beginners' training, rather can be the one who can take upon responsibilities.
Junoon is dedicated to ensuring that the 450 million blue-collar workers get the best assistance to land up employment. And, it is their sincere efforts that everything they might need from the very beginning of enrolling for the course to the completion and then finding the employment, all is managed under one roof.
Once certified, you get the opportunity to apply for top jobs. So, go ahead and enroll for the security guard course online to be at your professional best.