The job of mason is very demanding nowadays. For being a mason, degree or diploma is not required, but you need to develop some soft skills in the related field that will help to get a good job. With skill development for mason, you can become a professional mason and you will have high demand in the industry. Right training and skills will certainly help you to get a good job in different industries, especially in the real estate sector.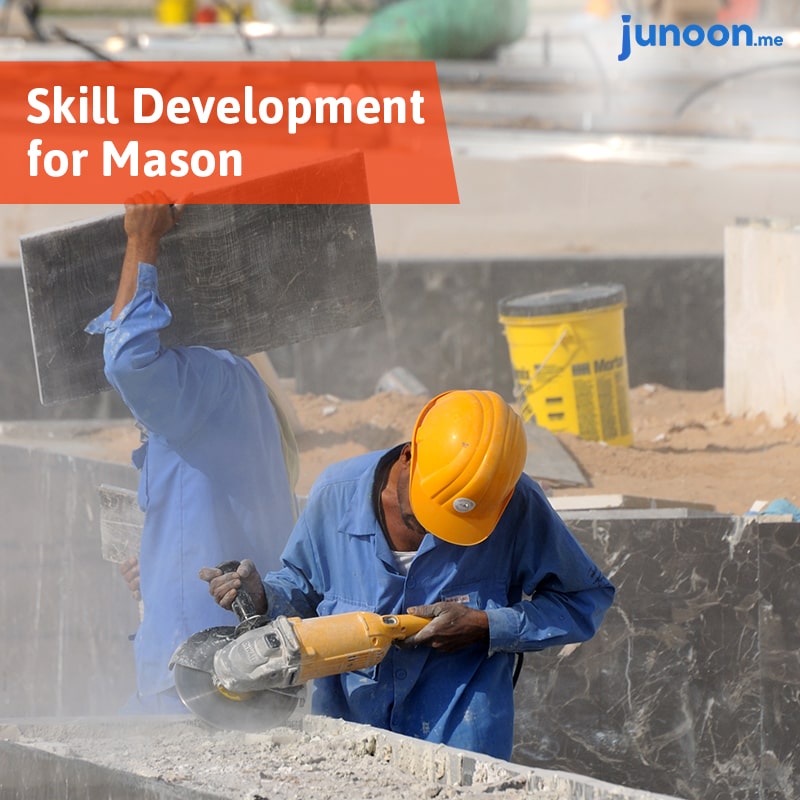 What is skill development in masonry training?
With basic skills, a mason can do normal work what we see everywhere but that is not sufficient to enhance the opportunity of establishing in real-estate sector. Some of the basic skills that are required to become a mason are:
Good physical fitness
Manual dexterity
Creativity
Reading skill
Knowledge of related tool, masonry techniques
Knowledge of construction, repair, and maintaining structures or surfaces
These are some basic hard skills but with these skills, you will not be able to become a professional mason. You need to develop some core skills and soft skills which every employer will like to see in a professional mason. Hence, to enhance the chance of getting a job in your related industries you must undergo a systematic training course. Such courses are mostly conducted online and are designed to enhance the core and soft skills of a mason.
What soft skills are developed in masonry classes?
The main target of online skill development programmes in this field is to develop several essential core and soft skills in the people so that they can excel in the corporate world. Some of the essential mason worker skills that are developed in such course are as follows:
Problem-solving and decision-making skills
A mason in the corporate world needs to think outside the box. They will come up with several problems in their day to day activities which have to solve with a logical solution. The mason can be a supervisor who has to give the vital decision to his team members and for that, he must have decision-making ability. Companies would prefer to recruit that mason who has problem-solving and decision-making abilities.
Mason is a full-time job and sometimes you need to do overtime, but the company wants to hire that person who can complete all work on time. That is the reason why in the masonry courses time-management is taught so that the person can get a better job in less time.
The working environment may be strenuous, and the job of a mason may involve standing for long hours, bending as well as kneeling for an extended period. It also involves the risk of injury from cuts as well as lifting heavyweight. Hence, in this type of course adaption skills are developed in the people so that they can adjust to all types of working environments and excel.
There are several other aspects as well that are also taught in a masonry online classes such as organization skills, machine handling skills, inventory management, and organization skill.
How online masonry courses help masons?
Gone are the days of off-line courses where trainees need to be physically present in every class. Online courses are targeted to those blue-collar workers who want to enhance their skills in the respective fields. Companies today want industry-ready workers who will be able to work from day one. Junoon has been offering flexible online courses for masons with proper certification and support for placements in reputed organizations. Sometimes, masons have enough knowledge and skills, but it is difficult for them to build contact and find good jobs.